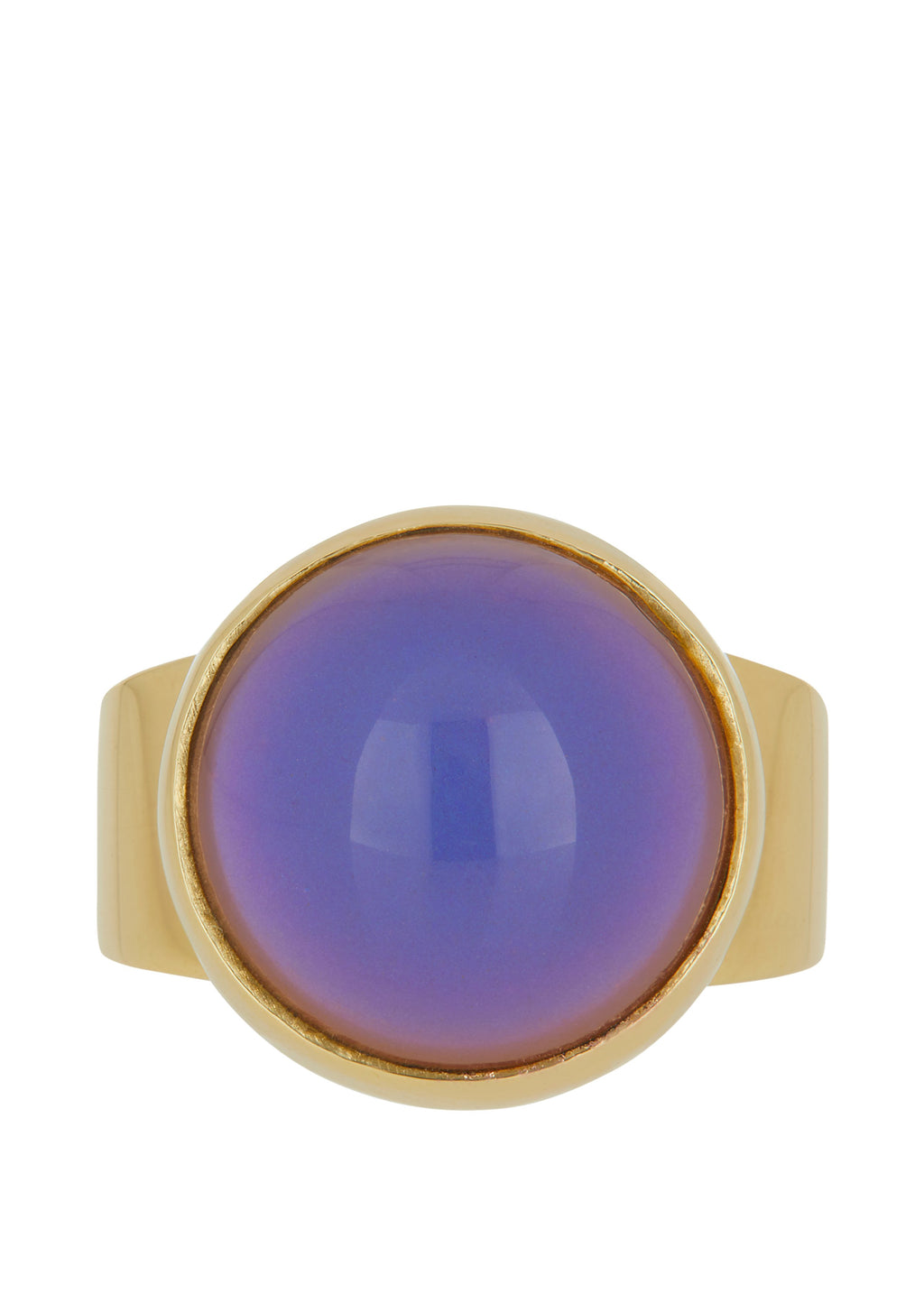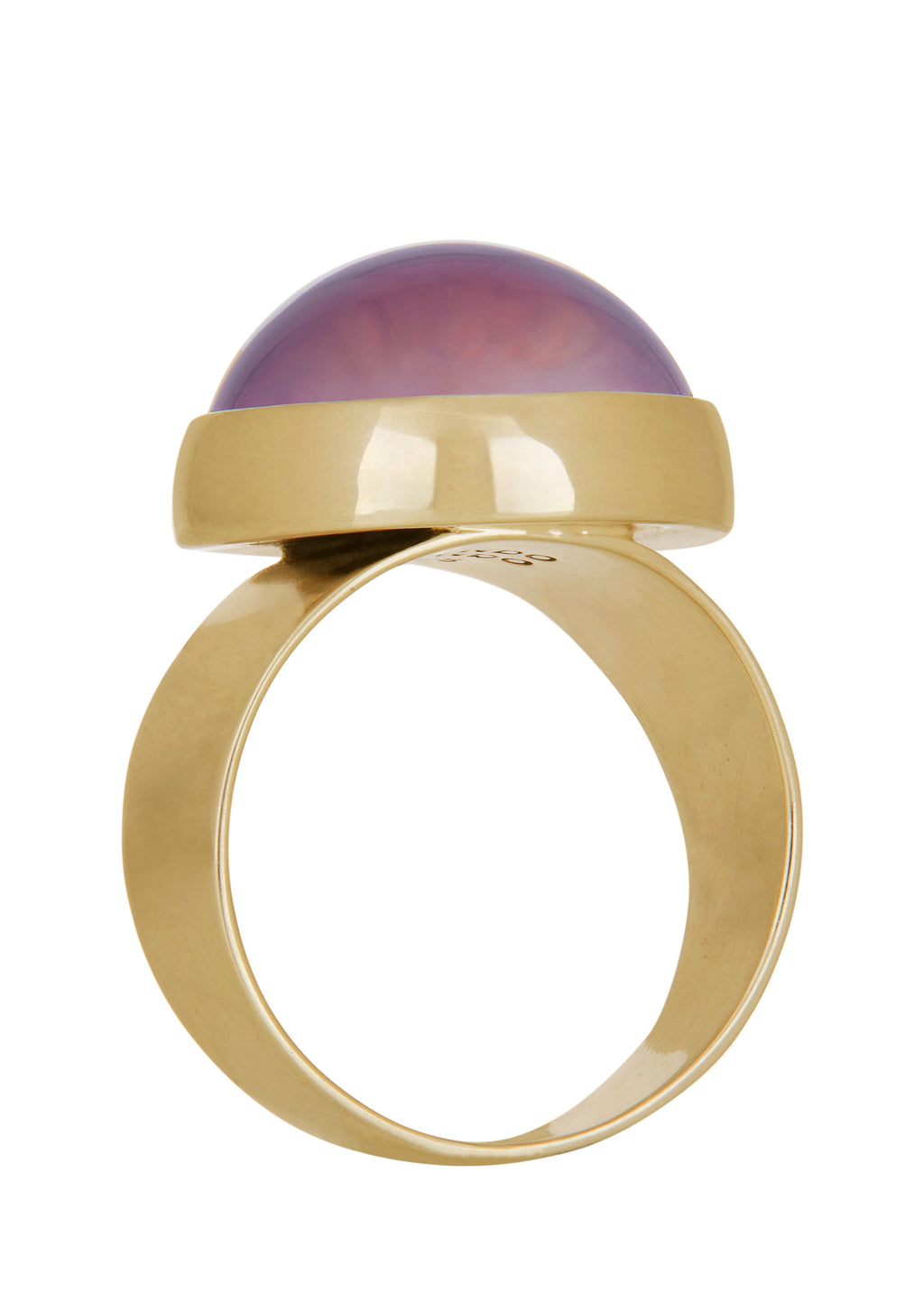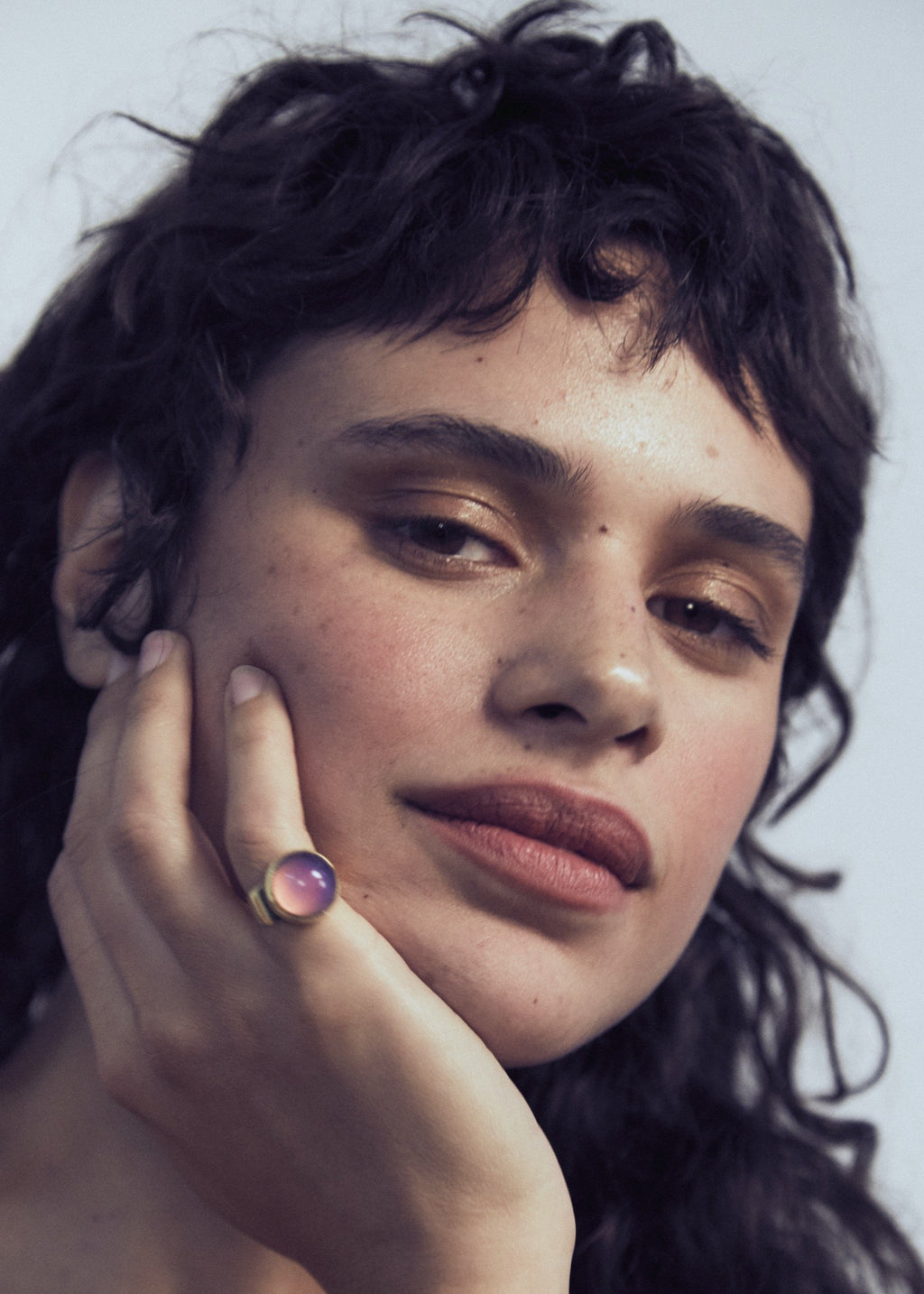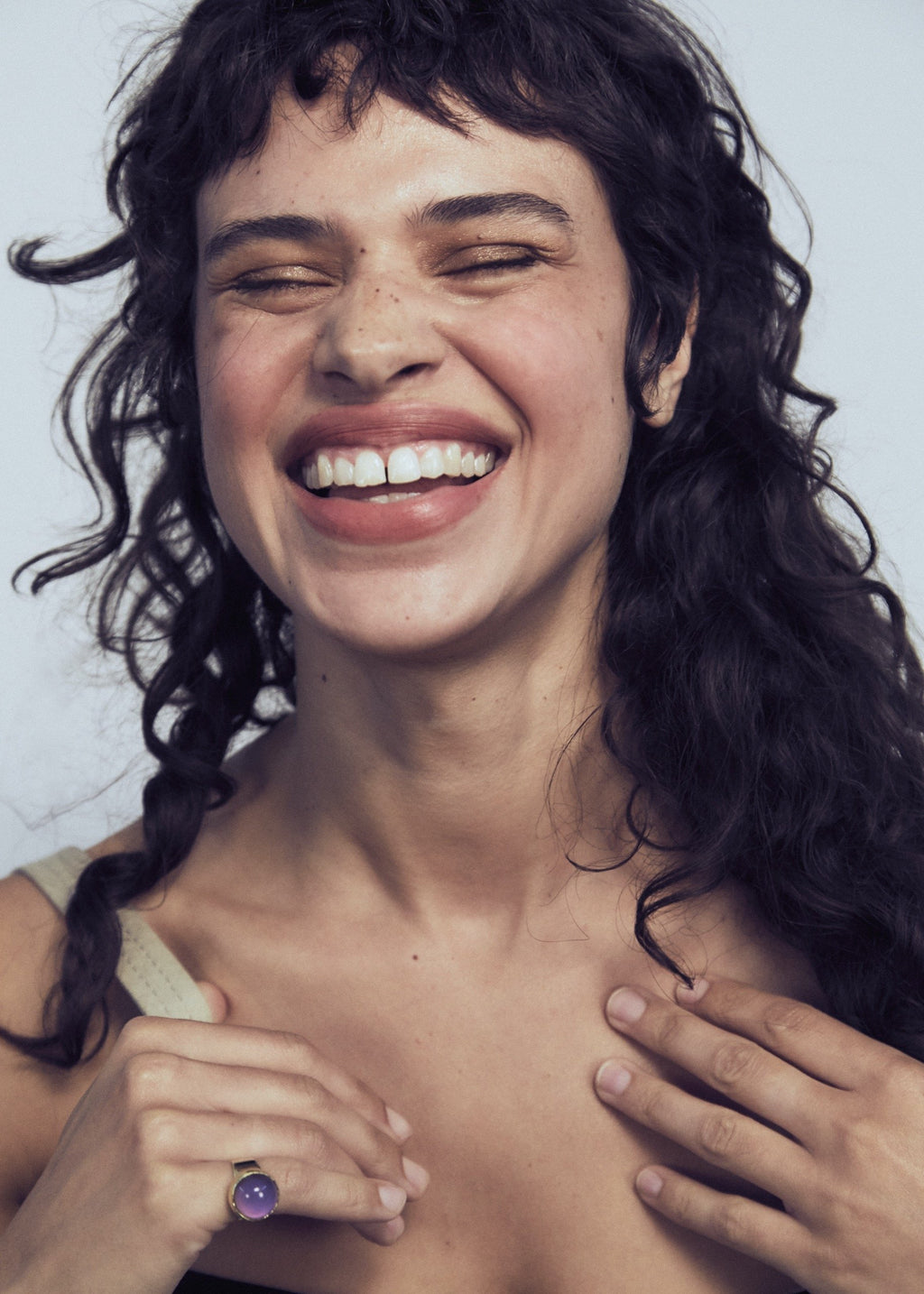 Mood Ring in Brass
Mood Ring in Brass
Sterling silver or brass color changing mood ring.
AMBER: melancholic, write in diary
GREEN: natural and organic
PINK: ecstatic state of bliss
PLEASE READ: Contact with water/moisture may cause mood stone to distort/stop changing colors. If this happens to your ring we offer a stone replacement service for a fee.
Materials: Brass, acrylic stone